Air cooled transformer that uses "air" as the cooling medium. This term is abbreviated with the
ANSI designation AA, indicating open, natural draft ventilated construction. Adding on to the basic
functions of every transformer, Air/ Oil Cooled Transformers adjust the level of voltage up and down
as per requirement. Their main objective is to form a compatibility in voltage supply and varied
appliances for which it is working. If the voltage required for application is lower than voltage supply
then its job is to bring the level down as cooled transformer.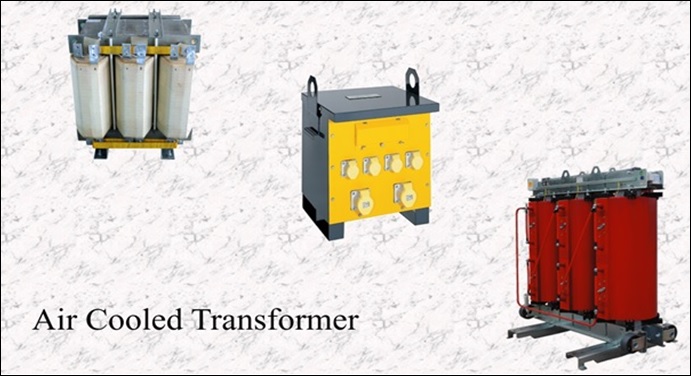 If the voltage required is higher than voltage supply then the job of transformer is to raise its level. Measures of the ratings in Transformers are always consider in KVA units. These depend current delivered by unit and on input & output voltages. We offer high quality Air/ Oil Cooled Transformers which relatively precision engineers and
simply designed to provide exact ratio of windings in each circuit. This enables delivery of accurate voltage and current as per the application. The usage must be specified prior to installing a particular
transformer in order to attain smooth operation and longer functionality.
Features:
High durability
Robust construction
Dimensional stability
Specifications:
Rated voltage of power transformer: 0-1000KV
Frequency: 50Hz or 60Hz