Repairing & Refurbishment
We provide Repairing & Refurbishment of transformers as follows
TRANSFORMER SERVICE ACTIVITIES
Transformer Installation
Transformer Movement and relocation
Supply / Spare Parts / Transformers
Redundant Equipment
Oil Activities
Transformer LV Tests
Transformer HV Tests
Transformer Life Assessment
TRANSFORMER SERVICE MAINTENANCE
Re-gasketing
Radiator and Cooler Replacement
Bushing Replacement
Gauge Replacement and Calibration
Leak Repair
OLTC Maintenance
TRANSFORMER REPAIR
TRANSFORMER REFURBISHMENT
TRANSFORMER UPGRADING
UNIT REPAIR SET
BATTERY MAINTENANCE
BREAKER MAINTENANCE
EXPERTISE, CONSULTANCY
Onsite Services:
1. Major repairs – all OEMs
2. Installation of new load tap changers – repairs, services
3. Repairs to fire damaged units
4. Remanufacture and repairs up to 1000 MVA
5. Testing – full IEEE / CSA tests
6. Provide and install gas monitoring –
7. Kelman, Hydran
8. Reconditioning
9. Oil processing – 18 rigs nationwide
10. Regasketing
11. Bushing and gauge replacement
12. Replace fluids – mineral, FR3
Onsite High Voltage Testing:
1. Portable induced testing to 1500 MVA
2. Portable impulse testing to 525 kV
3. Portable no load and load testing to 800 MVA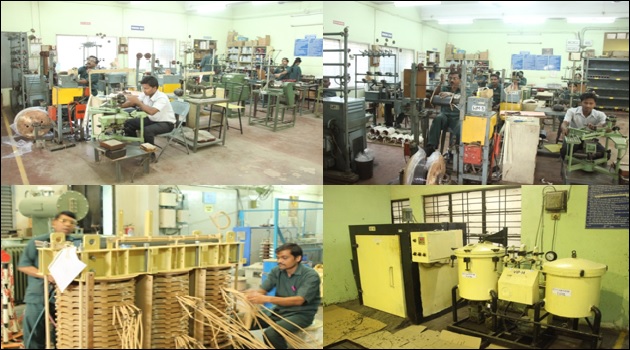 Transformer Refurbishment
When the end-of-life period is approaching for your transformer, the traditional option is to replace it with a new product.Likewise with the aged transformers there is a high potential for the failure rate of transformers to increase and also create an increased demand for replacement of the aged transformers.But alternately, there is an option for complete refurbishment of your aged transformer which is cost effective by 30%-50% depending on the configuration of your transformer versus to a new transformer. The lead time also could be reduced to almost 50%.
So…
EXTEND YOUR TRANSFORMER LIFE
WITH AGECO INTERNATIONAL FZE
TO SAVE YOUR TIME AND MONEY
Rakesh Transformers values its customer as a partner and offers them always the best solution for their need; therefore we are an alternate to the new transformer. Rakesh Transformers on-site refurbishment delivers the transformer in shorter time and energized into service much earlier than a new transformer. This option might be including windings replacement, on load tap changer replacement, bushings replacement, oil replacement and accessories replacement.
To meet the short delivery time and to be cost-effective for the refurbishment activity at any site worldwide; Rakesh Transformers has developed a specific process based on ISO 9001:2008 and OHSAS 18001 which we have been certified. This industrialized process is designed by our highly experienced experts with over 30 years of on-site transformer repair practice. Our procedures and control measures being adopted are applicable to the whole repair, drying and testing activities resulting from the industrialized process to ensure and assure that quality achieved is either equal or better than factory product line. The final outcome of these methods is based on two main benchmarks:
Our core strength and reliability which is our technically experienced manpower/team that carries out this activity on a daily basis as a day to day routine work since many years. This team undergoes regular training/evaluation for continuous improvement thus leading to our mutual success.